Musings on Bill Gates advisory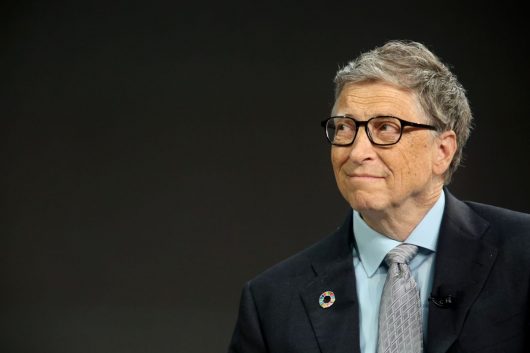 Co-Chair of Bill and Melinda Gates Foundation, Mr. Bill Gates, was in Abuja late March. A friend of Nigeria with an extensive humanitarian interest in the country, he gave an address to the meeting of the National Economic Council, presided over by Vice President Yemi Osinbajo. A private American (not a Washington establishment man), interested in helping Nigeria become "a powerhouse that provides opportunities for all its citizens", Gates had no time for diplomatese.
He told his packed audience, made up of VP Osinbajo, Nigerian business mogul Aliko Dagote, state governors and CBN governor Godwin Emefiele that Nigeria's economic growth plan was faulty. It has no human face, a phrase popularized by former President Olusegun Obasanjo. According to Gates, the plan emphasizes physical infrastructure development over human capital. "People without roads, ports and factories can't flourish. And roads, ports and factories without skilled workers to build and manage them can't sustain an economy".
He proposed that the government balance investments in physical capital and human capital, saying that at the moment this is not the case. He described Nigeria as "one of the worst places in the world to give birth, with the fourth worst maternal mortality rate in the world, ahead of only Sierra Leone, Central African Republic and Chad. One in 3 Nigerian children is chronically malnourished". Life expectancy is only 53 years but elsewhere is as high as 75, he said.
Gates believes, however, that Nigeria has "unmatched economic potential", but "what becomes of that potential depends on the choice Nigerian leaders make". Nigeria's Aliko Dangote, arguably Africa's richest man, agrees with Gates. He said the Nigerian government "must prioritize investments in health and education and create opportunities for the people alongside other critical areas like infrastructure. Together, these are the inputs that will make Nigeria rich.
Regrettably, Nigerian leaders have not been making the right choices over the years. In the last 16 years, in particular, our leaders literally plundered the nation's wealth. No physical infrastructural development took place, neither did human development. Back then, Gates couldn't have pushed for a balance of the two. Talking about that now is admission that something different is happening.
It is interesting that Nigerian government officials did not react to Gates's frank diagnosis of the national economy the same way they often do to criticism of Nigeria by foreigners, even if it is true. Heads were bowed in a silent confession. VP Osinbajo admitted things aren't right but assured the Buhari administration was "determined to rewrite the Nigerian story for the better". We pray for it to succeed. Nigerians indeed deserve better than what they get from their leaders.