Apo-Karshi road for completion soon –Yamawo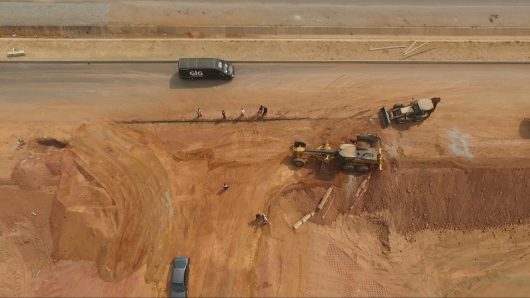 Stories by Stanley Onyekwere
Apparently disturbed by the plight of commuters on the Abuja-Nyanya expressway, the Federal Capital Territory Administration (FCTA) has again declared its determination to hasten completion of the ongoing Apo-Wasa-Karshi road.
The Administration specifically reiterated that it's resolute in permanently tackling the perennial traffic congestion commuters suffer daily on the Nyanya axis.
The Coordinator , Satellite Towns Development Department (STDD), Isiyaku Tanko Yamawo gave this assurance during a recent chat with some journalists, on the state of the road.
He said: "The FCT Minister, Malam Muhammad Musa Bello "has given us (Federal Capital Development Authority, Satellite Towns Development Department and others) marching orders to complete the Apo-Wasa-Karshi road, what others call Apo-Karshi road.
"A very essential portion of the road, connecting Apo and Wasa, which was not initially conceptualized in the project, has now been awarded by the current administration and work is on.
"Without this portion of the road, it was actually a road terminating somewhere in the bush without access to the city."
Referring to a previous forfeiture of the contractor's account, he explains that everything is resolved now, adding "the contractor is back on site and we will ensure we work in line with the timing of the Minister who believes that the road will provide immediate relief on this axis (Abua-Nyanya)."
The STDD Coordinator also revealed that the Federal Executive Council (FEC) recently approved about N2 billion for the Wasa resettlement scheme, adding that contractor has been mobilized to site and preliminary work began.
Yamawo assured that just as the Gbagalape road is a success story today, so would the Apo-Wasa-karshi road and others be soon.
He therefore called on residents and commuters to exercise more patience with the FCT Administration on the conditions of some roads especially those linking satellite towns and city centre.
Meanwhile, it was gathered that procurement has already gone far as the FCT Administration expressed determination to ensure completion of another major bypass behind Mpape, traversing Nyanya, Gitata Panda, terminating at Gurara, in Kaduna state.
Further checks reveal that the bypass is a "dedicated dual carriageway on the eastern carriage way which would ease traffic on the Nyanya-Karu and Kubwa expressways, thereby easing entry and exit to the nation's capital.